Youth Sailing Program
After much consideration and following the guidelines from Public Health, Government and Sail Canada, we will be running a smaller, modified sailing camp at the GRYC which has been approved by the Board. Due to Covid- related restrictions we will be focusing the program on our older sailors (11 and up) and higher Cansail levels (2 and above) at this time. All current registrants will be receiving email information directly regarding whether or not their session will run, and full refunds will be issued for cancelled sessions. We are still taking registrations for sessions 3 and 4 for Cansail II/ age 11 and over
Online Registration will open for GRYC members on March 1st 2020, and for non-members on March 7th 2020.
Register now at : https://zone4.ca/register.asp?id=23613
Junior Program Fees – 2020
For two week sessions:
Members $515, Non-Members $640
For Canskills one week session:
Members $257.50, Non-Members $320

2020 Session Dates are as follows:
Canskills (1 week) kick-off session – June 22th -26th
Session 1 June 29st– July 10th
Session 2 July 13th-24th
Session 3 July 27th– August 7th
Session 4 August 10th-21th
Canskills (1 week) closing session – August 24th – 28th

About the Program
The GRYC sailing camp provides busy, fun-filled, days outdoors, focused on sailing instruction, aquatic games and camp activities. The animation of the days is ensured by a team of dynamic and passionate instructors who teach and inspire children, in a program for all levels of sailing.

Camp runs from 9 am to 4 pm. Lunch is supervised and includes games and swimming. Supervised childcare is offered from 8:00-9:00 am and from 4:00-5:00 pm for all campers.

Sailing Instruction
The sailing lessons taught at GRYC are based on the Sail Canada CANSail Program. CanSail is the national training program for sailing in dinghies. It brings together six core standards promoting progressive learning of skills and basic knowledge of dinghy sailing. The CanSail program provides a lot of time on the water in a fun, active and safe learning environment where sailors learn the skills and have fun and challenging experiences suited to their age and stage of development. The program is designed to get and keep sailors excited about sailing for life.
For more information, visit the Sail Canada website explaining their CANSail Program .
Wet Feet (7-8 years old)
One or two weeks recreational initiation course for sailing and nautical activities. The emphasis is on discovery through games and on the different components of water safety. Available for certain sessions only, refer to the registration form on Zone 4.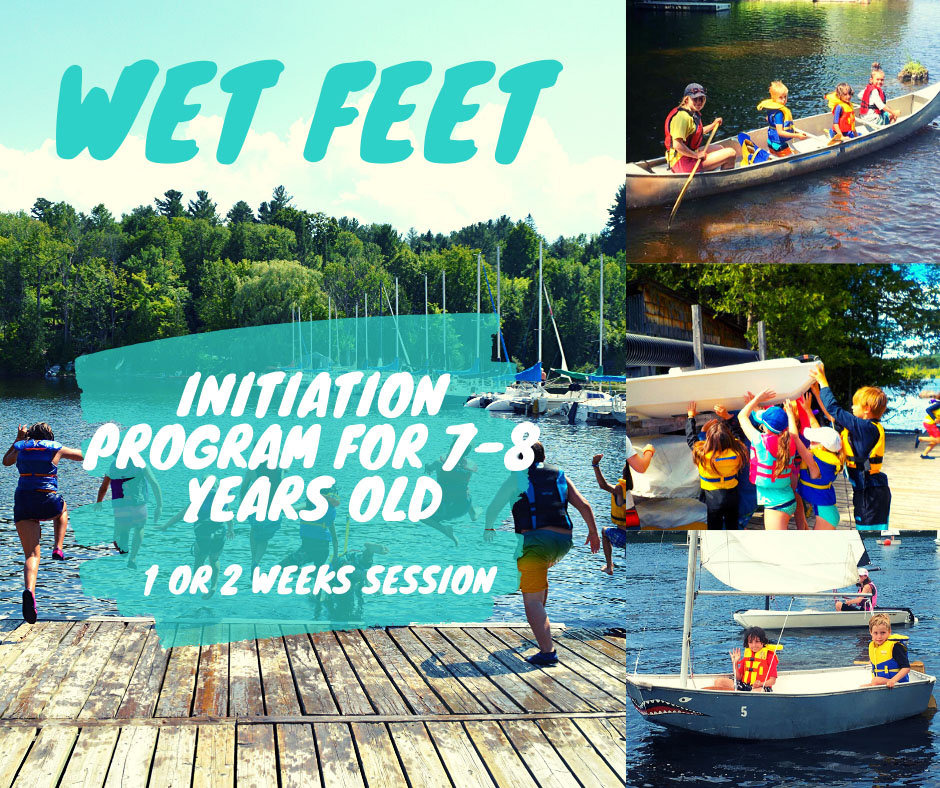 Adventure Sail (12 + years old)
Recreational sailing course focused on discovering the different activities surrounding sailing through a variety of sailboats, games, locations and experience. This course is not intended to achieve any CANSail level. Available for certain sessions only, refer to the registration form on Zone 4.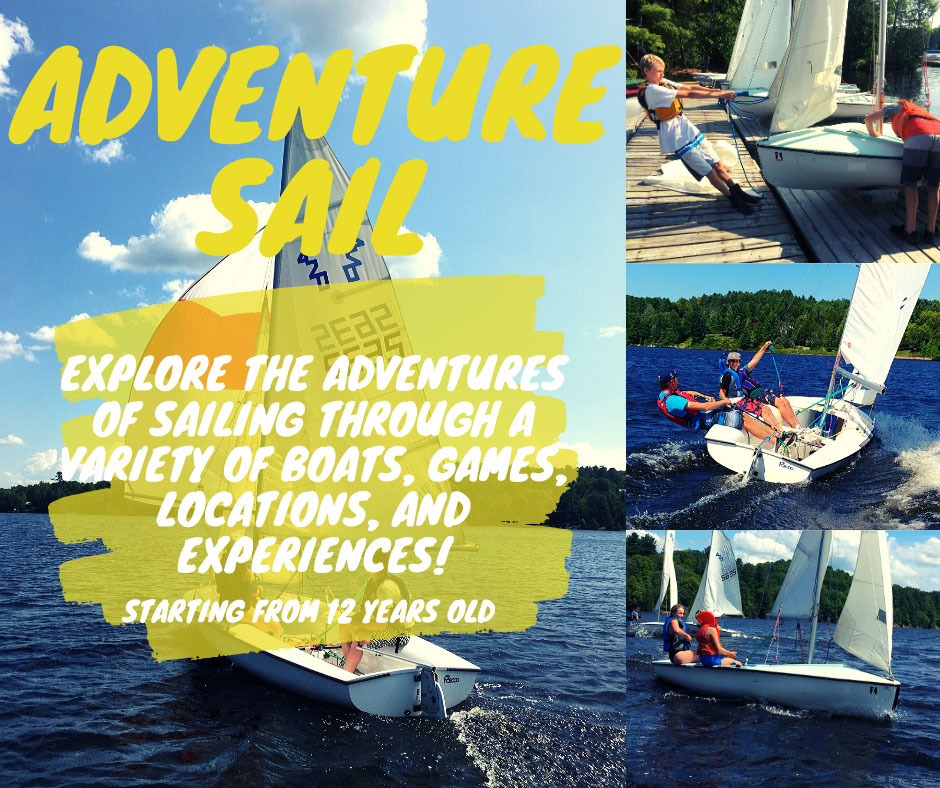 Race Team (all levels)
Maximizes learning and development opportunities, and varies experiences on different bodies of water by participating in different local regattas. It is possible to join the Team for the whole season or on an ad hoc basis during certain regattas. For more information, refer to our information document or write to laurence@gryc.ca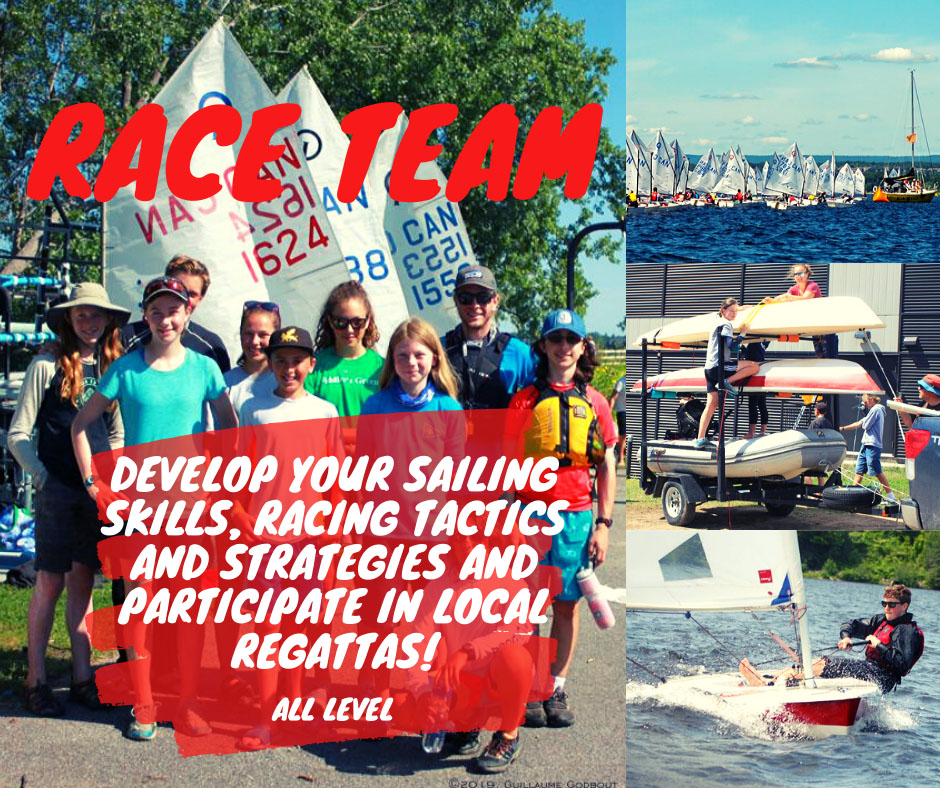 Several session videos created by one of our instructors Gabriel Sanchez are published on the Junior Program YouTube channel and represent a great day at camp.
A lot of pictures and interesting information are also published on the Junior Program Facebook page
Ages/Eligibility:
Children aged 9 and over can register for camp in the CANSail 1-6 groups. Children aged 7-8 must register in the initiation group for nautical activities called Wet Feet. It is strongly advised to be able swim without a flotation aid to participate in the camp. Please note that a life jacket adjusted to the size of the camper must always be worn during nautical activities.
Registration
On-line registration is available March 1st for Members and March 10th for Non-Members. Please click on link: Zone4 and click "Add Person".
If you have any questions or concerns, please email the Junior Program at youthprogram@gryc.ca or by mail at:
Gatineau River Yacht Club
Box 1766
Chelsea, Qc
J9B 1A
Cancellations/Refunds
In case of a major impediment, registration for the camp can be transferred to another session depending on availability or reimbursed up to one month before the start of the session, less a deposit of $ 100.
If you have additional questions, please contact youthregistrar@gryc.ca