Learn at the GRYC
Are you new to the club or new to sailing? Maybe you've sailed in the past and simply need to brush up on your skills? Don't worry, we've got you covered.
Learn to Sail is a 6-week program designed to help you become comfortable and confident in safely using the club boats on the river. It focuses on a skilled-based approach that's rooted in Sail Canada's CANSail program. This includes how to:
Dress for a comfortable and safe experience

Understand the weather/wind

Rig a variety dinghies

Launch your boat and get back to the dock safely
You can see sample lesson plans below. By the end of this program, each sailor should feel comfortable enough to take a boat out on their own. It's also possible to pursue official CanSail1 or CanSail2 certifications after course completion. Members who aspire to charter yachts in their future will also find the program useful.
Classes take place on Saturdays from late June to late August. They include instruction, rigging support, and on-water instruction. We encourage participants to attend all the sessions but holidays can sometimes get in the way. Instructors will do their best to help students make up for lost time. While each session has a main aim, we can usually adapt to meet the unique needs of different individuals. Check out the club calendar for class times and contact starboard@gryc.ca if you have any questions.
Closed toe sailing shoes 

A well-fitting and comfortable life jacket. Participants may prefer to bring their own. 

Hats, sun glasses, sunscreen, water, and snacks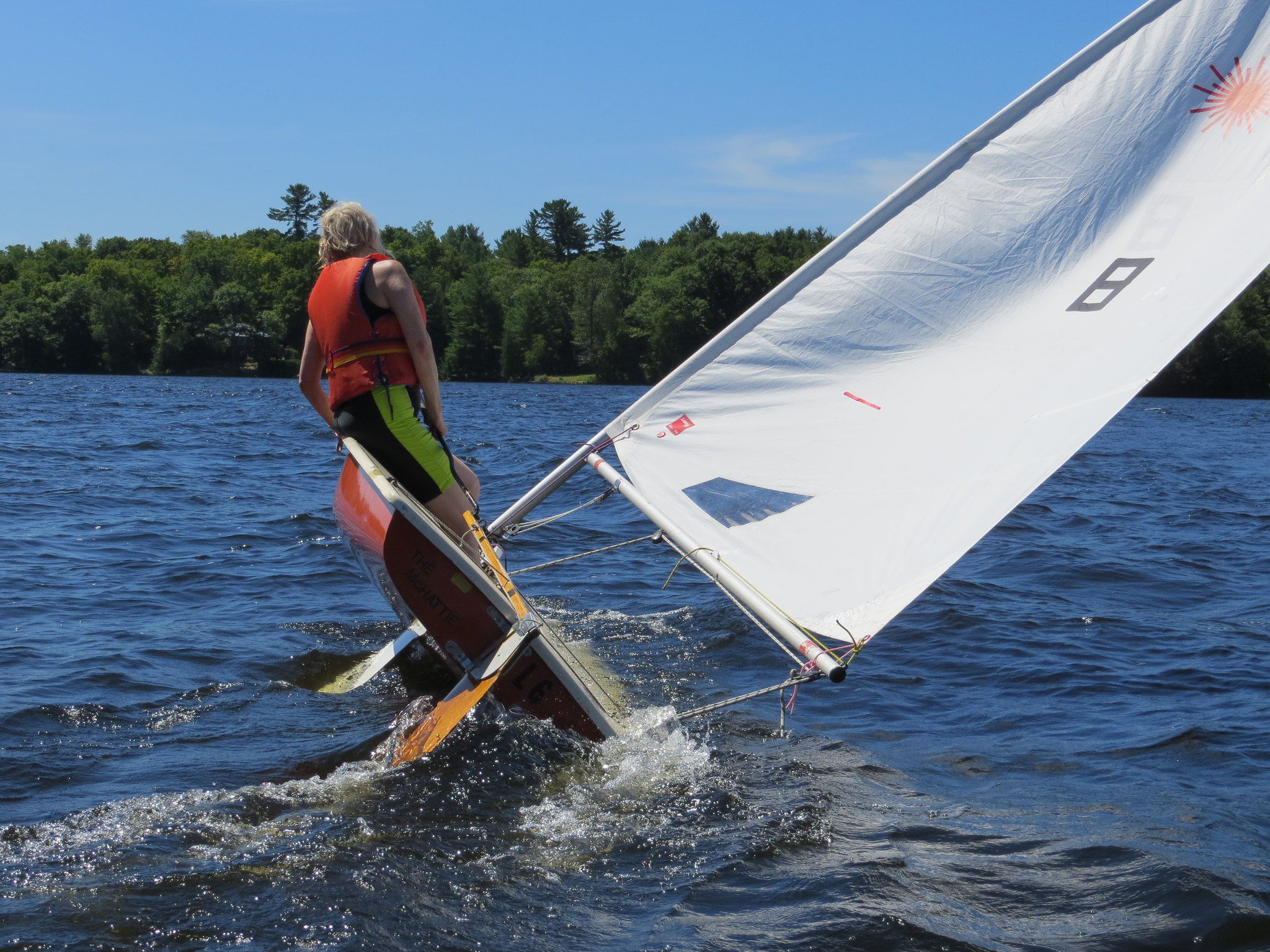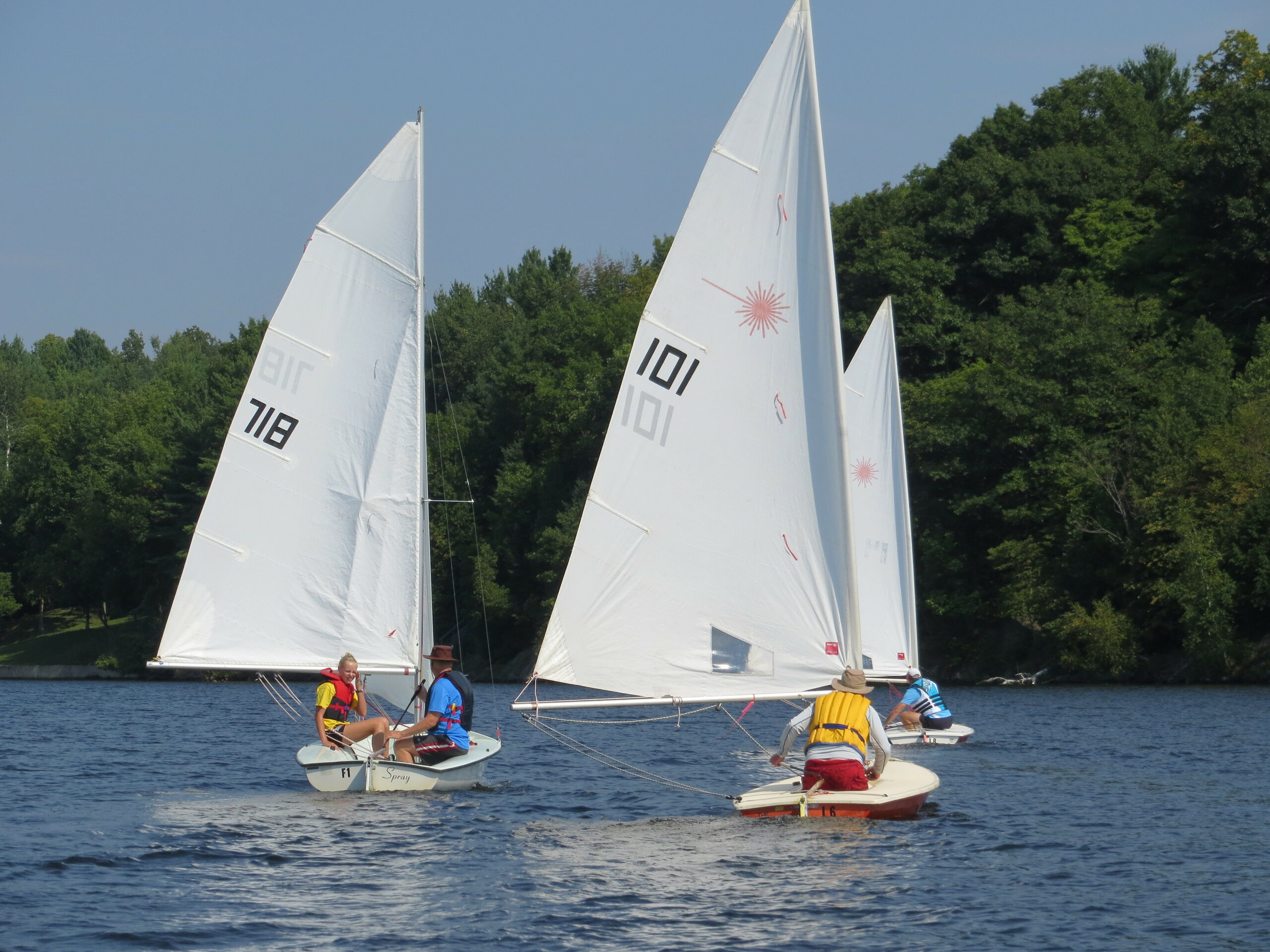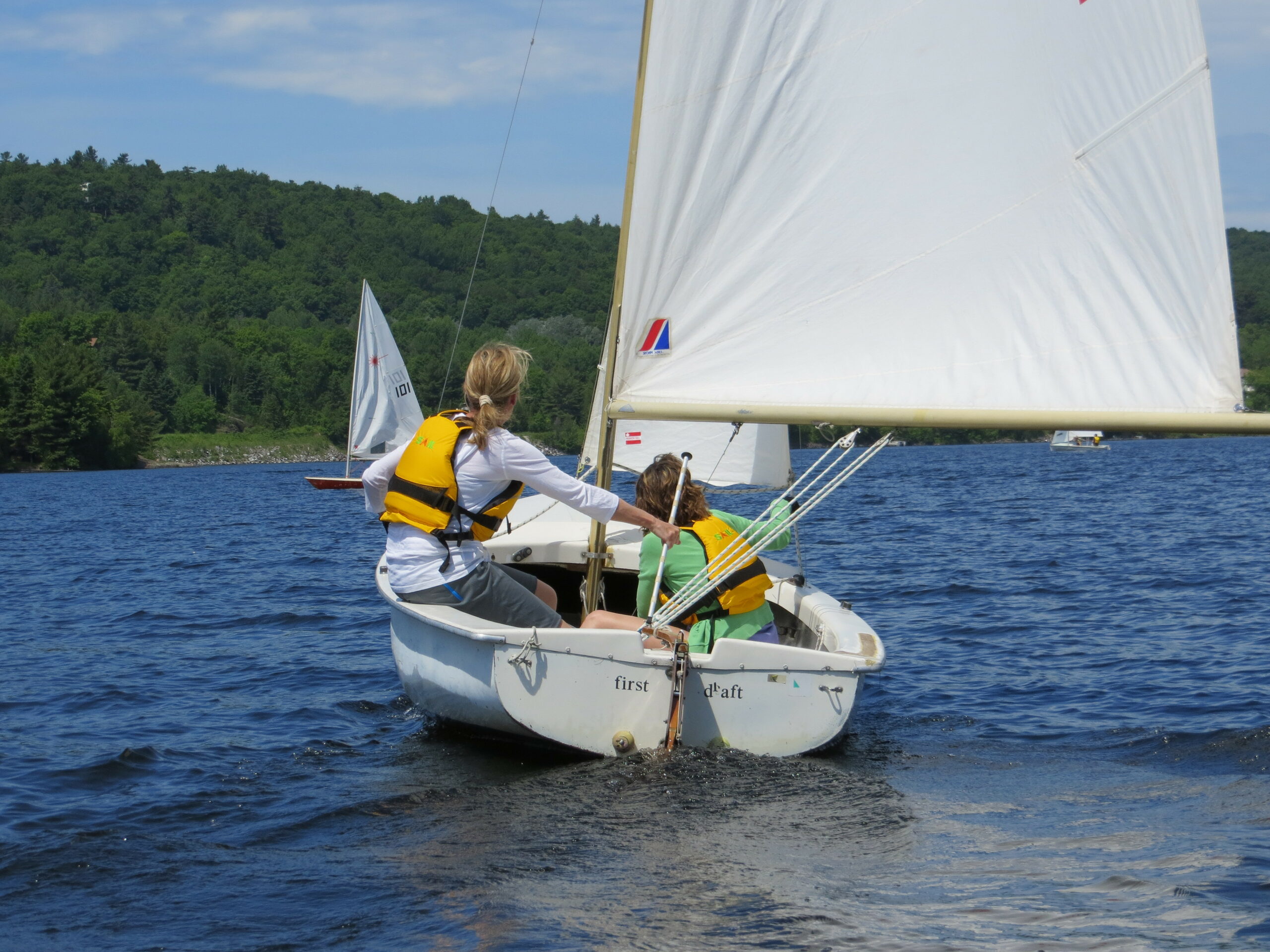 Session one: Getting to know your boat
Basic knots: T

ying a bowline, reef knot, and eight knot with ease and understanding each one's purpose.

Terminology and rigging

Learning boat parts and their purpose

Learning the rigging of key dinghies and starting to rig

Balance and capsizing

Learning the relationship of body positioning with balance by going out on the river,

Becoming comfortable with capsizing
Session two: Basic sail adjustment and steering control
Safety:

Basic rules of sailing and rights of way

Wind theory and points of sail:

Determining wind direction and adjusting boat direction accordingly 

Steering:

Performing safe and controlled tacks with proper body positioning
Session three: Basic sail adjustment and steering control
Wind theory and points of sail:

Determining wind direction and adjusting boat direction accordingly 

Steering:

Performing safe and controlled gybes with proper body positioning
Session four: Upwind and downwind sailing
Wind theory and points of sail

Determining wind direction and adjusting boat direction accordingly 

Sail downwind in a controlled manner (Run), then heading back upwind (Tacking upwind)
Session five: Putting it all together
Focusing on improvement

Introduction to racing using short courses depending on the skill level of the group
Session six: Getting ready for Sunday races
Learning how a race course is set up and performing basic race starts